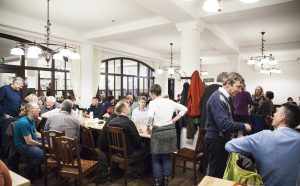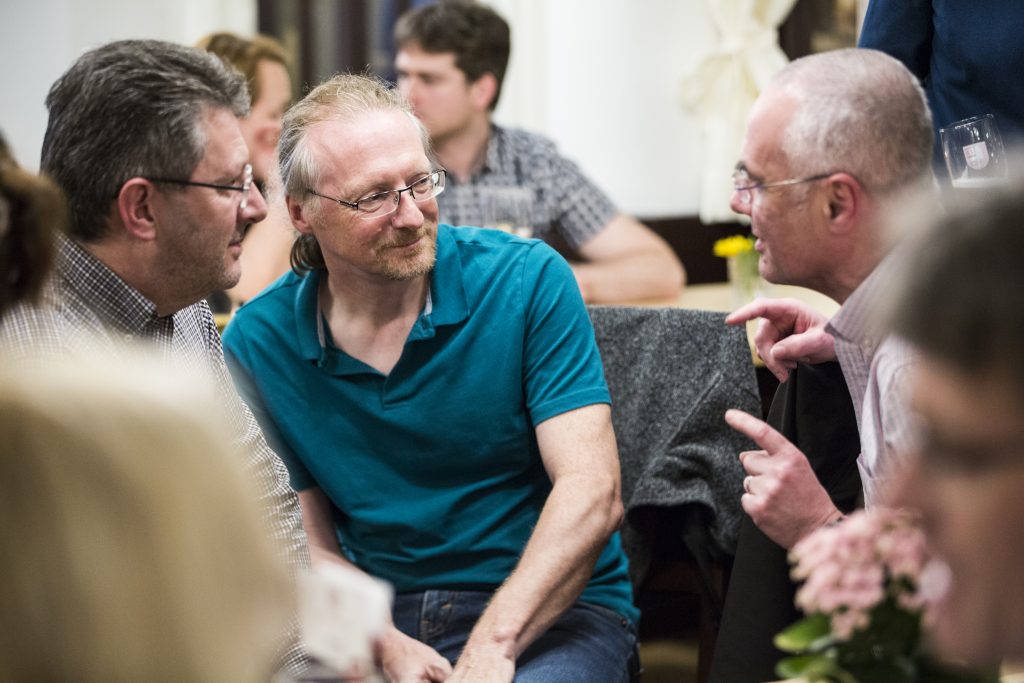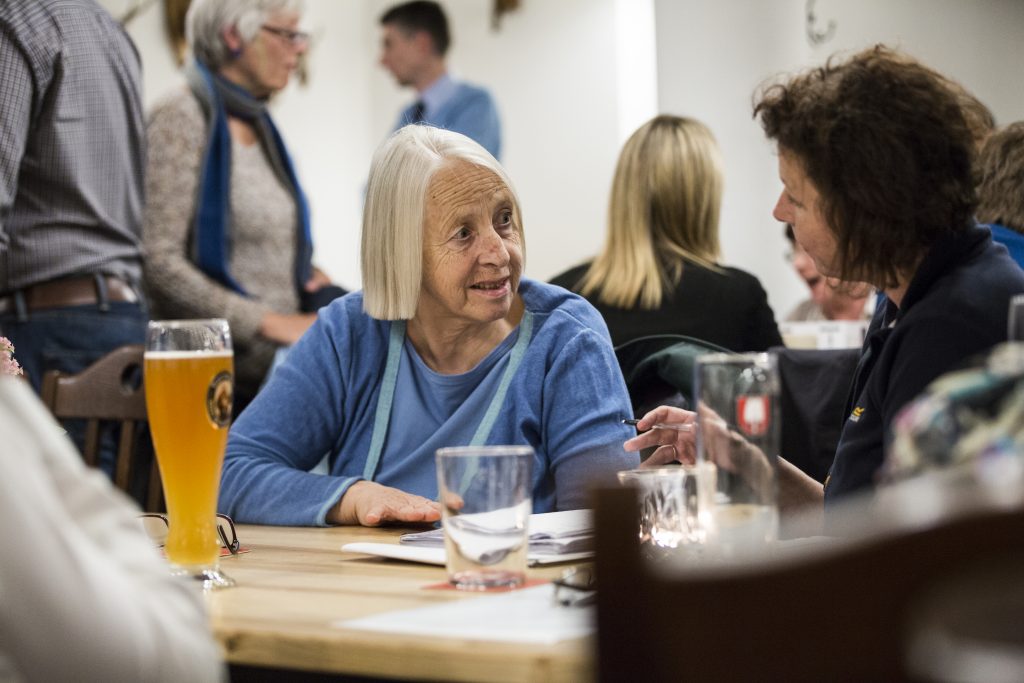 By Ingrid Taylor
After two 'Brexit Countdown' evenings, it was time for a follow-up 'Brexit Stammtisch' to discuss all the events of recent weeks. On Monday, May 8th, a group of around 50 British professionals met to take stock. In a government declaration in the Bundestag, Angela Merkel herself had welcomed the contribution of British people to German society, and said we should stay. And the EU27 is also supporting our interests, as evidenced in their recently published draft negotiating guidelines (the content of which owes much to the efforts of the British in Europe Coalition). But we are still waiting for positive signals from across the Channel….
Everyone was encouraged to lobby local, national and European politicians, including those in the UK, in order to raise our concerns with those who have influence. A plea was also made for everyone who has a vote in the UK election to use it (with details of how to get your overseas vote on this website). Lawyer David Hole explained the nuances of acquired rights and the different interpretations on what might happen to these rights, and the serious implications of their loss for UK citizens living in the EU27. Rob Harrison outlined the Coalition´s various initiatives and activities. And Monika Haines reported on her survey of local companies, aimed at finding out what their plans are as regards their British employees post-Brexit.
Guardian Brexit journalist Lisa O'Carroll  came along to report on the event; she highlighted a number of the issues covered, and interviewed individuals about their concerns.
Flyer for the Event: