On Wednesday 16 May, we were delighted to be able to host the first ever British in Germany event in Leipzig. The event was attended by Mr. Tim Jones, head of the Economic, Finance and Trade Team at the British Embassy, and featured a talk from Daniel Tetlow, co-founder of BiG. David Smith, Head of the Leipzig International School, very kindly agreed to moderate the evening.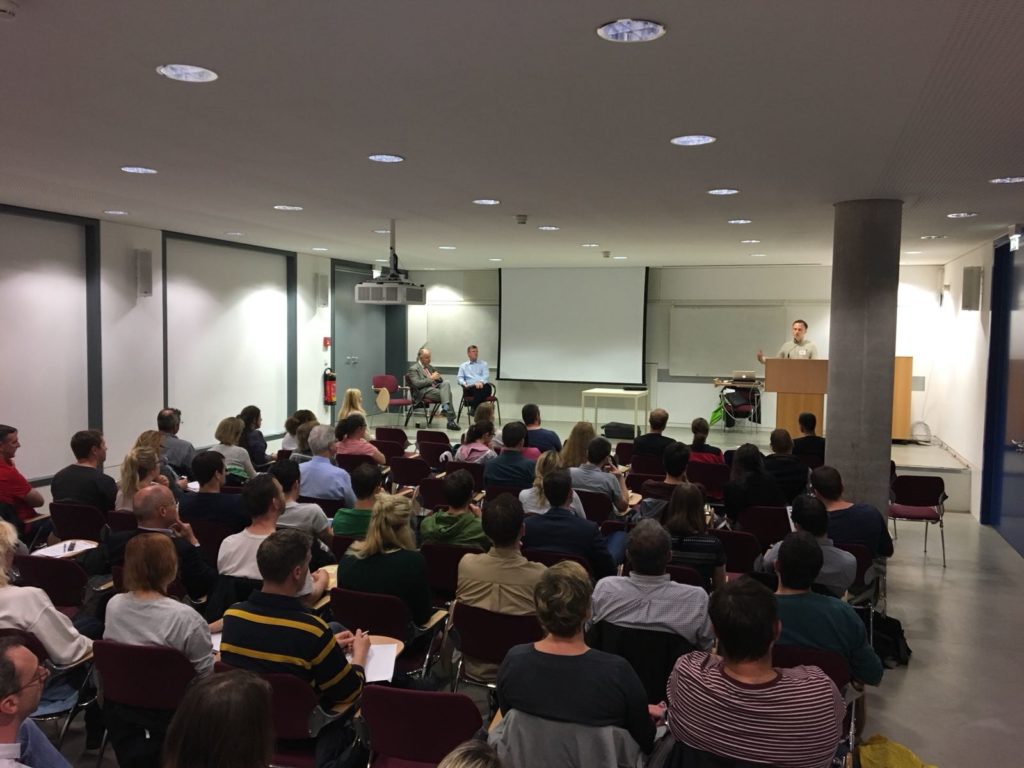 There were  roughly 60 attendees which, on the basis of latest German statistics, means that 10 per cent of registered Brits in Leipzig turned up. Particular thanks go to Emma Corris and Raj Dahya for their sterling recruitment work over the last week.
It was impressive to see the wide range of people–not just Brits–who came to ask questions and to show their support, from Italian teachers to business people and German immigration lawyers.
The evening began with a speech from Mr. Tim Jones with the central message that you will be 'largely protected under the Withdrawal Agreement'.  The issue, of course, is what exactly is the definition of 'largely protected'.
Daniel Tetlow from BiG started by taking to task David Davis' claim of 29 March 2018:
"We have secured the rights of the million Brits living in the EU and the 3 million EU citizens living in the UK – meaning that they can look to their futures with confide
nce, knowing that they can carry on living their lives as they do now."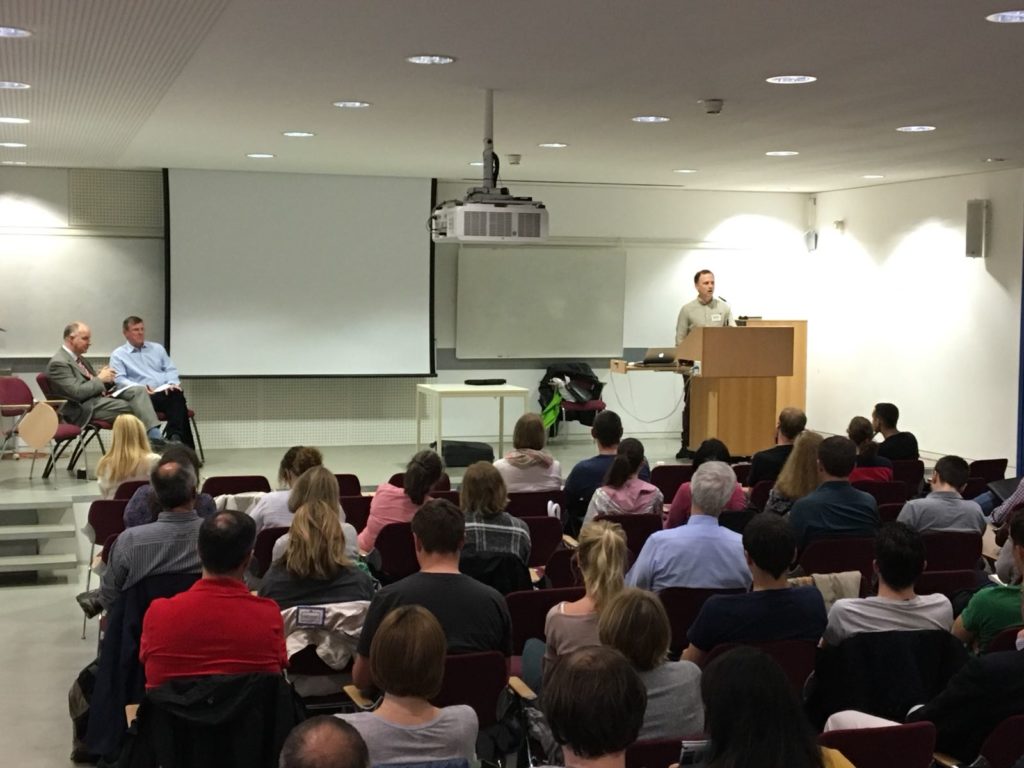 Tetlow said quite simply that this was not the case, and that this illustrated the work that still needs to be done by citizens' rights groups like British in Germany and British in Europe.  When Tetlow went on to describe the impact of the present draft Withdrawal Agreement, it elicited looks of shock and horror from many of the audience.
Though it is encouraging for BiG to see that we can provide some clarity on just what exactly is and is not 'protected under the withdrawal agreement', we were struck by the countless examples of the impact that curtailing free movement will have on so many residing in Germany. Free movement became the predominant topic of the discussion, and it soon became evident that ensuring rights only in the host country will not be sufficient for many individuals' livelihoods. There were testimonies from musicians and stagehands who travel across many EU27 states for work who are unlikely to qualify as frontier workers; there were those who have been in Germany for less than 5 years with family across the world who fear that they cannot leave Germany to visit their relatives; and then there were those who fear for the security and educational rights of their children. Leipzig was a success in terms of BiG's goal to inform more Britons about their changing rights, and hopefully to motivate a BiG Leipzig group.
Our thanks go to David Smith for his excellent moderation of the event, and Emma Corris and Raj Dahya for their invaluable help in recruiting for and organising the logistics of the evening.  Next up, Dresden: watch this space!
An article was posted on The Leipzig Glocal – Leipzig's insider Blog and Webzine in English.  before the event took place. It is still an interesting read and can be found on the website here.