On Saturday 16th June British in Germany took part in the Tag der Offenen Gesellschaft. This was organised by the NGO Die Offene Gesellschaft, the idea being a day when we all show our commitment to open society, democracy, openness, diversity, and freedom. Across the country, communities were encouraged to gather together at tables set up in local parks and Innenhöfe, not dissimilar to a British street party! This was the second year of der Tag der Offenen Gesellschaft, and was a relative success with tables being set up from Bonn to Berlin, Hamburg to Munich, and many towns in between!
British in Germany gathered at Tempelhofer Feld along with Die Offene Gesellschaft and Pulse of Europe among others to get together and have a picnic in the name of democracy. Several members of BiG came along and were able to hear the speeches made by "Die Offene Gesellschaft". They focussed on the ways in which those who support democracy, openness, and diversity are in the majority, but need to make as much political noise as those who actively work against those things which we strive for in a fair world.
The event itself was blessed with great weather (and great food!) and offered an opportunity for some of BiG's newer members to be able to meet with others and share their concerns about the decisions to be made on the draft WA in the coming months, and specifically, how it would affect them.
If you would like to know more about the Tag der Offenen Gesellschaft check out this great video with Katja Riemann of FUGoethe, and Oliver Masucci from Dark (Netflix).
We also got to meet them in person!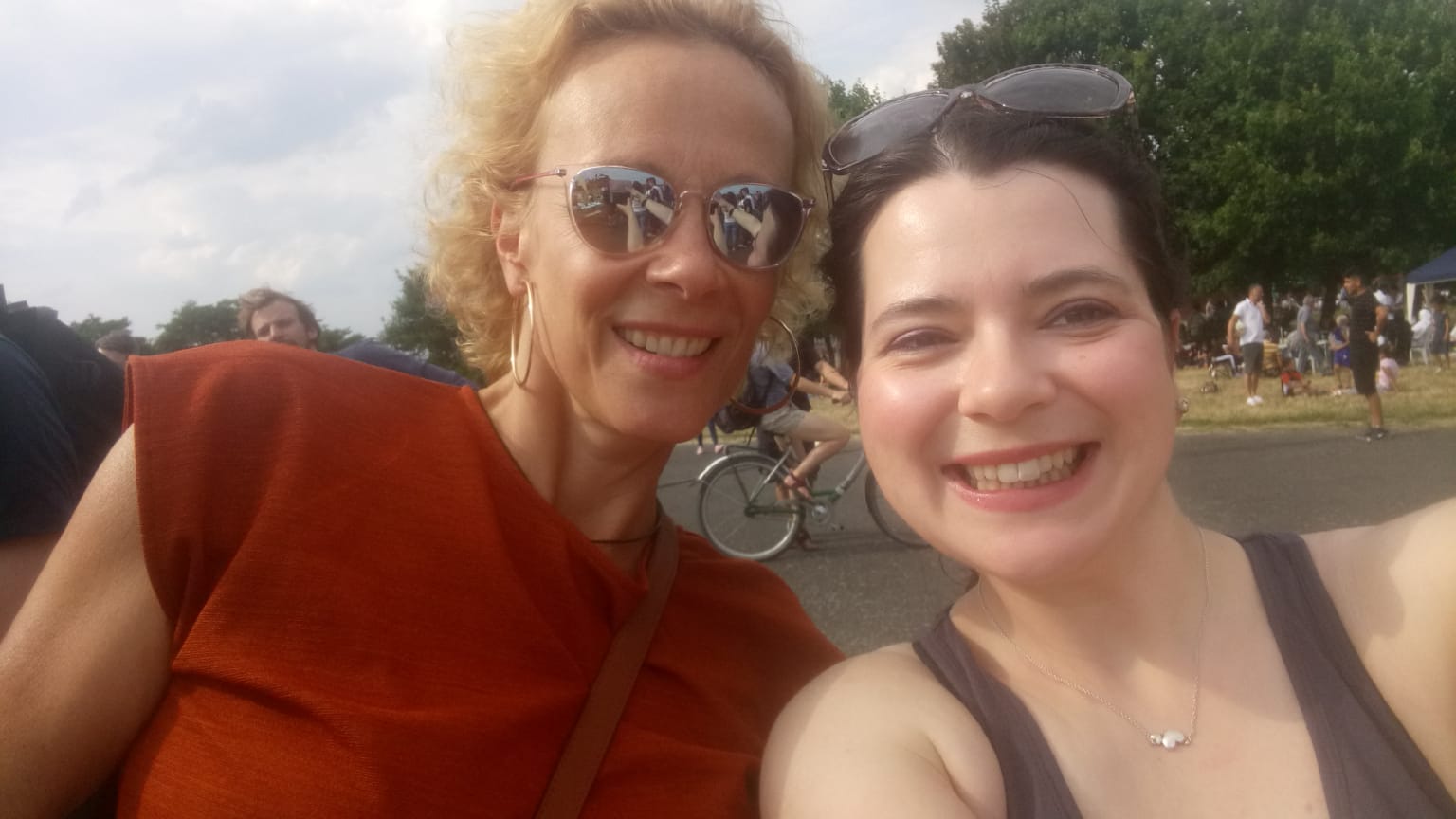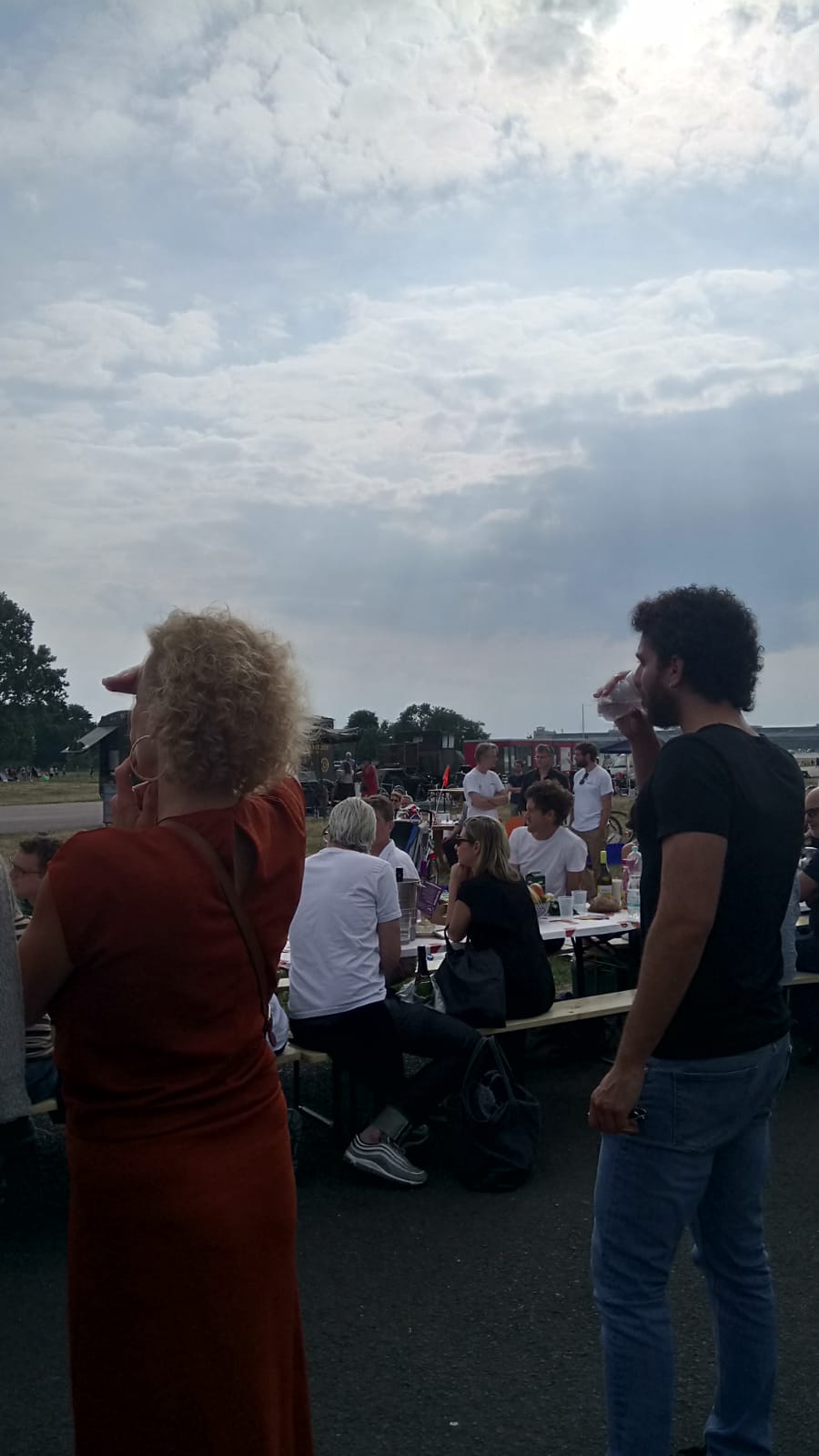 Image: https://www.flickr.com/photos/michellzappa/
Disclaimer: Actual food may vary!