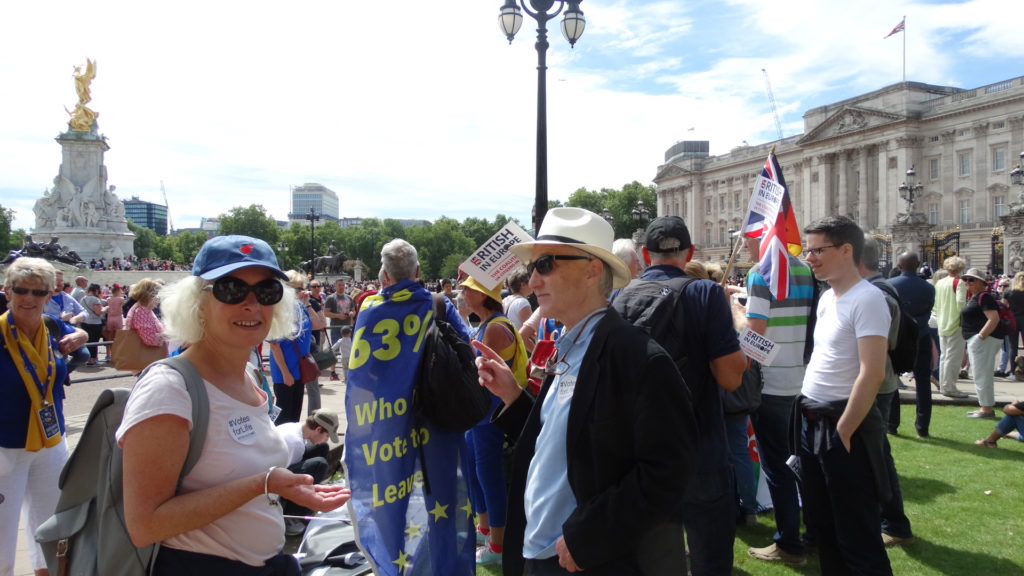 Under bright skies and warm weather British in Germany, together with other coalition groups from around Europe and under the joint banner of British in Europe gathered in London to join the People's Vote March.
We met in front of Buckingham Palace at midday and the Queen considerately arranged for a military band to play us some music (OK, I think it was the regular Changing of the Guard, but it certainly added to the atmosphere).
Just inside Green Park we prepared our banners before heading to Pall Mall to join the march. In happy spirits we marched proudly up Pall Mall for 200 metres before coming to a shuddering halt due to the sheer number of people who had also come from far and wide to have their voices heard.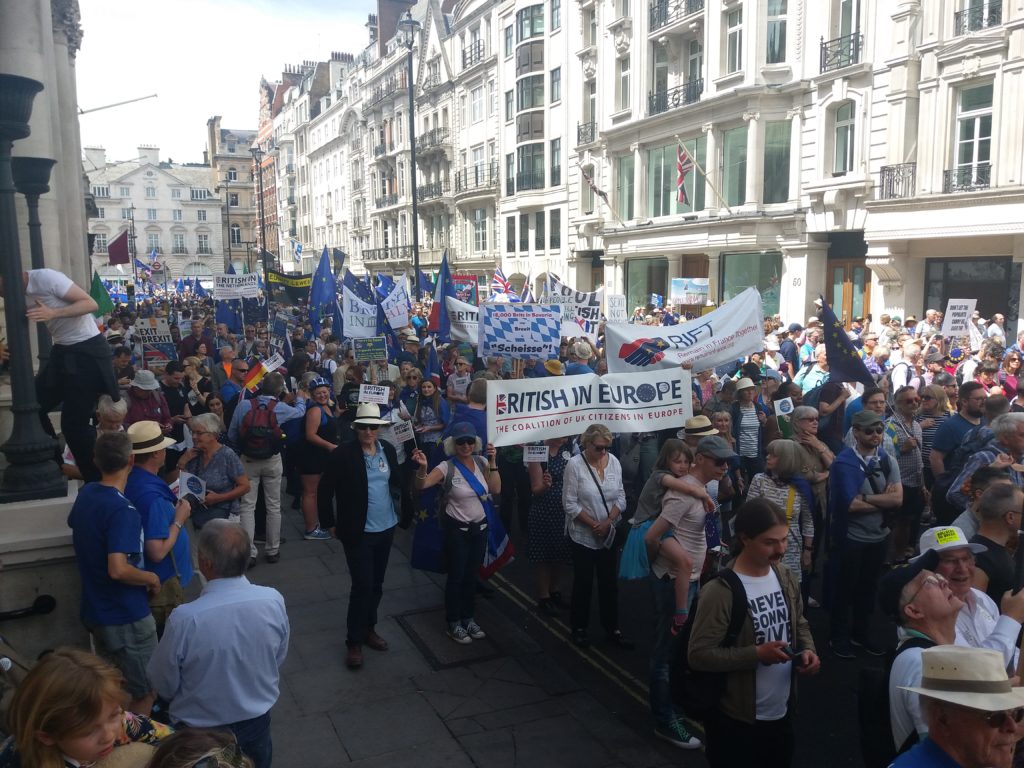 Along the way there was much interest in our flags and banners with people coming up and asking us questions. Germans in the UK were particularly interested in the situation for Brits living in Germany. And for us from Germany it was great to meet each other, having often only exchanged emails or at best been on either end of a video conference, and then to also see our partner organisations from France, Italy, Holland, Luxembourg, Spain, etc.
It was wonderful to see so many come out to show how important the negotiations are in their lives. We hope that, along with our continuing lobbying campaign both in the UK and the EU, we will be able to make a difference to the final outcome of the withdrawal agreement. The fight is not over!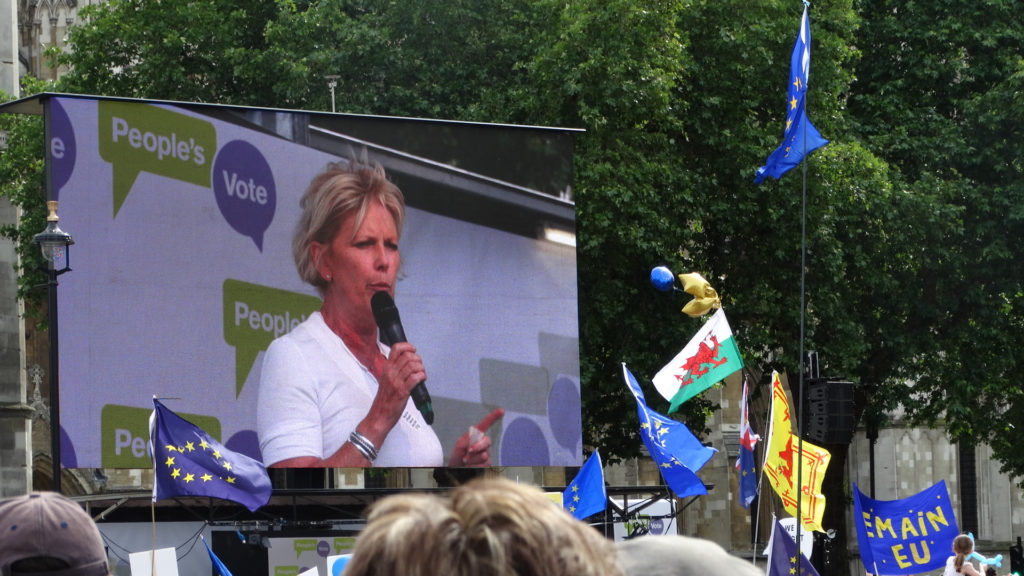 We later discovered that around 100,000 people (although it felt like many more) attended the march, and together we were able to (finally) march up Pall Mall, around Trafalgar Square, down Parliament Street and into Parliament Square at approximately 14:30. In the square we listened to speeches projected on a large screen, this included Vince Cable of the LibDems, Caroline Lucas of the Greens, Anna Soubry of the Conservatives, Gina Miller and Tony Robinson (who had a "cunning plan", well not so cunning as it was the People's Vote).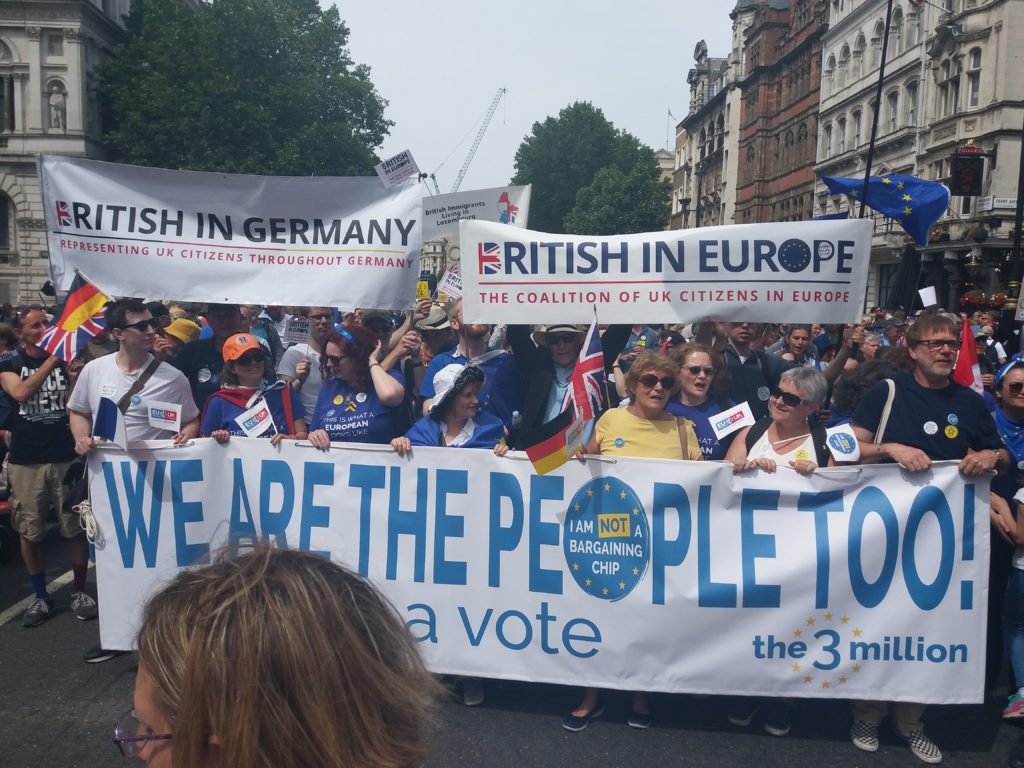 There was a fair amount of coverage from the media and here are a few links to their videos and articles below:
From Channel 4
From ITV
From the BBC
From the Daily Mail and strangely silent !
From Tagesschau (in German) – starting at 6:40
From Open Britain
From Scientists for EU
From Sky News
The People's Vote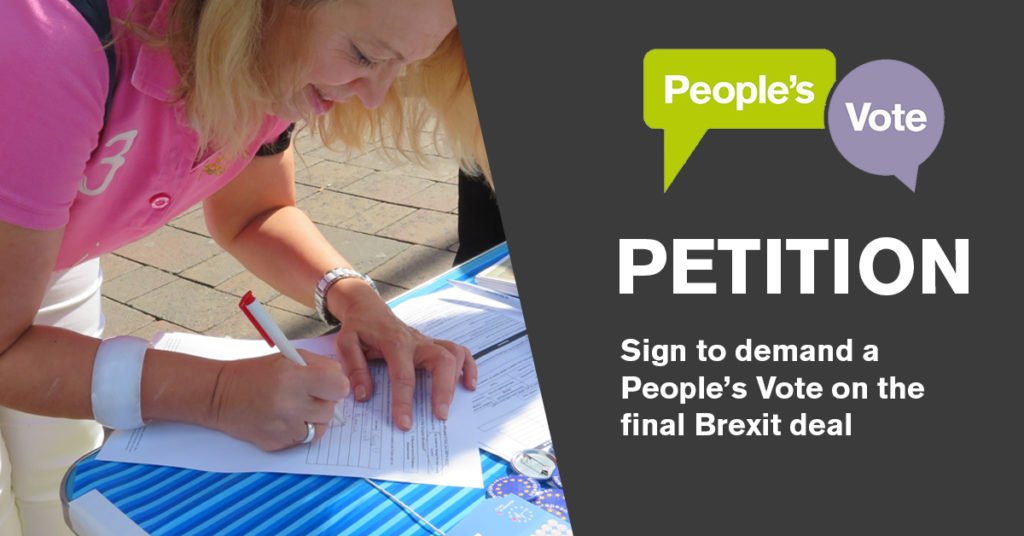 As the organisers, the People's Vote also has coverage of the event.
You can also sign the People's Vote Petition by clicking on the image: