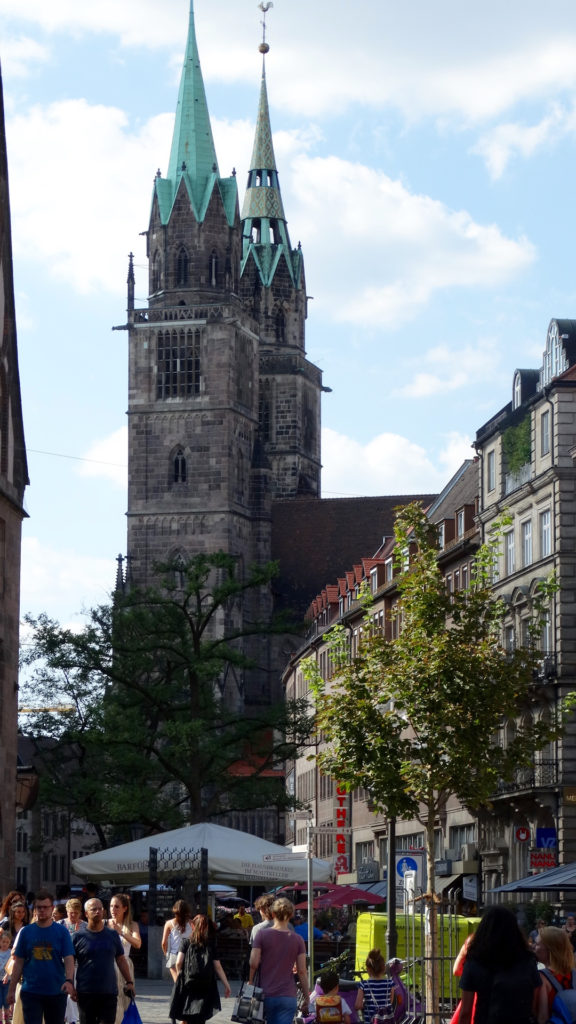 Open Evening for British Citizens in Nuremberg, 18 July 2018
Organised by: HM Embassy Berlin, British in Bavaria, British in Germany
About 60 UK citizens attended a citizens' rights event organised in Nuremberg by the British Embassy on 18 July 2018.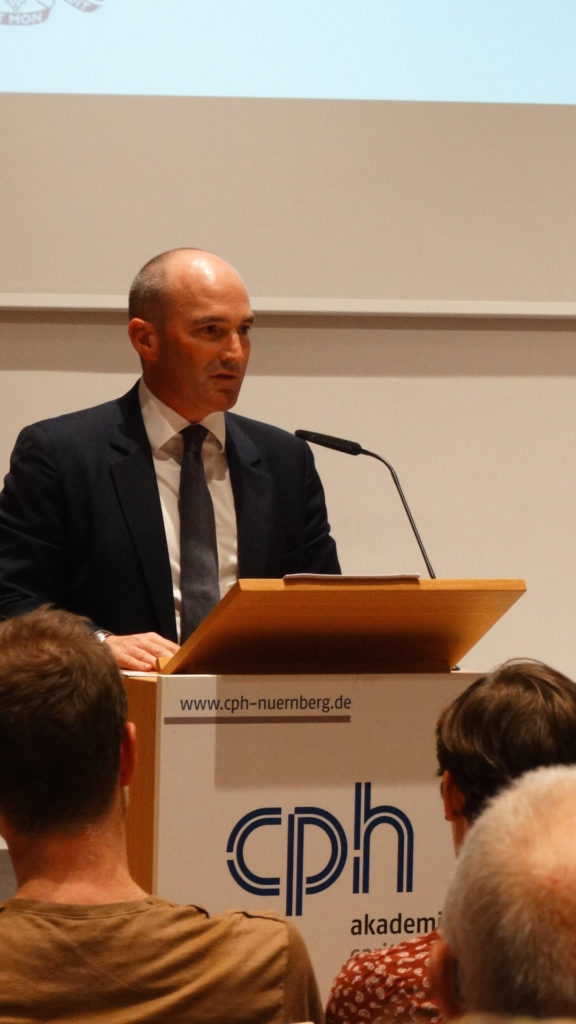 The new HM Consul-General for Bavaria and Baden-Württemberg, Simon Kendall, gave an address on the position of HM Government on the question of citizens' rights in the EU27 after the withdrawal of the UK. This is and has been the number one priority for the government, he reported, and more progress had been made in this area than in any other of the withdrawal negotiations. Citizens would be able to live and work as before in the country of residence as at the date of withdrawal. Their right to permanent residence in that country would be lost only after a period of absence in excess of five years. A transition period would be implemented ending 31.12.2020, during which existing EU entitlements would continue to apply or be acquired. Those include, for example, the right to be joined by family members (children, grandchildren, dependent parents and grandparents) and the right of equal treatment. Questions of social security, Kendall pointed out, were in the main resolved, in particular aggregation of contributions to state pension schemes. Health care should remain as it is, with the continued right to export benefits.
HMG is conscious of the significance to many citizens of the right to free onward movement within the EU27 and its loss. It was, unfortunately, not within the EU's negotiating mandate to address this, but HMG will continue to pursue it, he said. Professional qualifications recognised or in the course of recognition as at the date of withdrawal would retain their recognition, but the position thereafter remains for negotiation. There should be visa-free travel.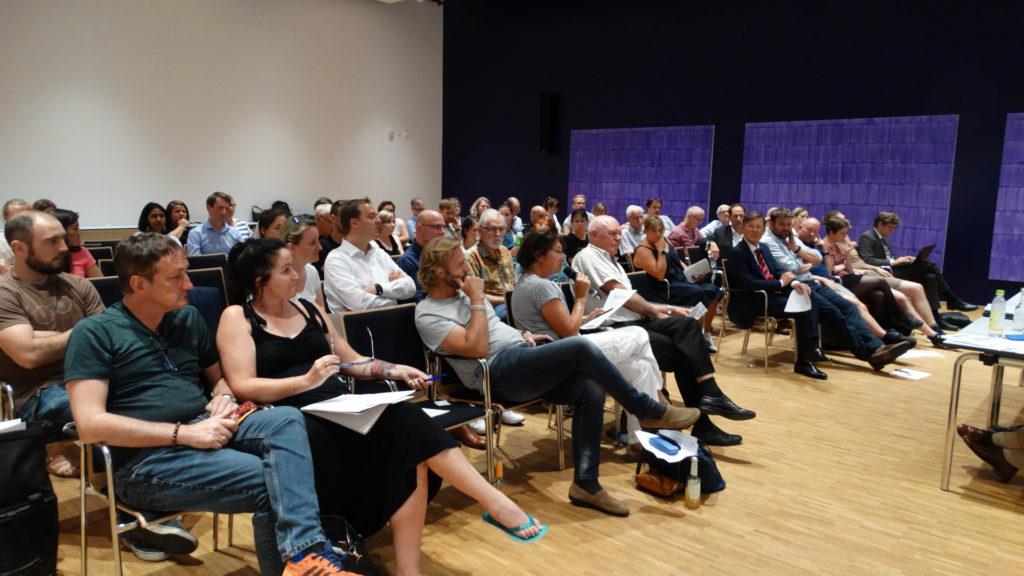 The UK has set out its stall in relation to the future relationship with the EU27 in the recent White Paper. Their focus is on reaching a Withdrawal Agreement by October.
David Hole, speaking for British in Germany and British in Bavaria, highlighted the very real concerns and anxieties of British citizens in Germany, who do not regard their position in any way as settled, or who feel that these concerns are not being properly appreciated or attended to. This was more than amply demonstrated by the many and detailed questions that followed.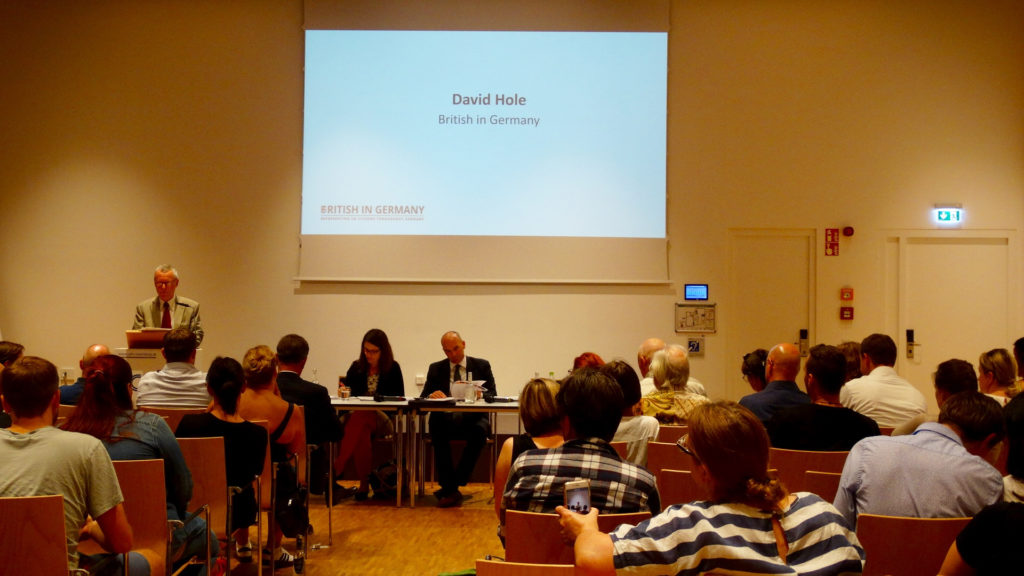 These related, amongst others, to dual/triple citizenship (e.g. whether there will be a subsequent requirement to make a choice retrospectively), qualifying periods and key dates for permanent residence permits post-Brexit, children´s status, complex issues of return to the UK with non-British family members, contingency plans for a no-deal result, validity of driving licences and access to pensions and pension contributions.
The HM Consul-General appreciated the anxiety on these issues and assured the audience that he would follow up on the unanswered questions. For this purpose the Embassy and British in Germany noted down all the questions.
by David Hole
Images (c) British in Germany