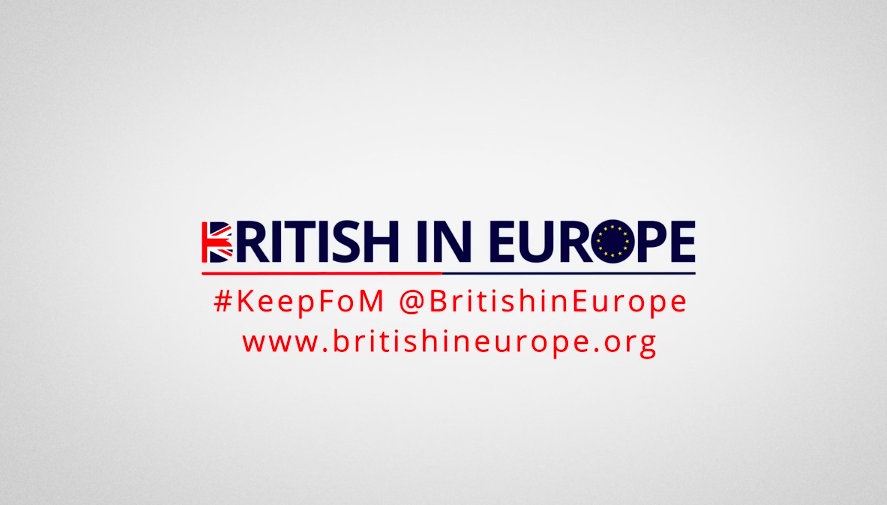 British in Germany has teamed up with British in Europe to produce a video campaign highlighting the positive cases of free movement and calling for this to be put back on the table in negotiations.
We have had two professional videos made and want YOU to help this make some noise by making your own videos, watch the instructional video for more information on how to do this.
Please share anywhere and everywhere and encourage your friends/family/colleagues to make their own videos. We are looking forward to seeing your submissions.
Please view the current videos at our YouTube Channel by clicking on our banner to the above.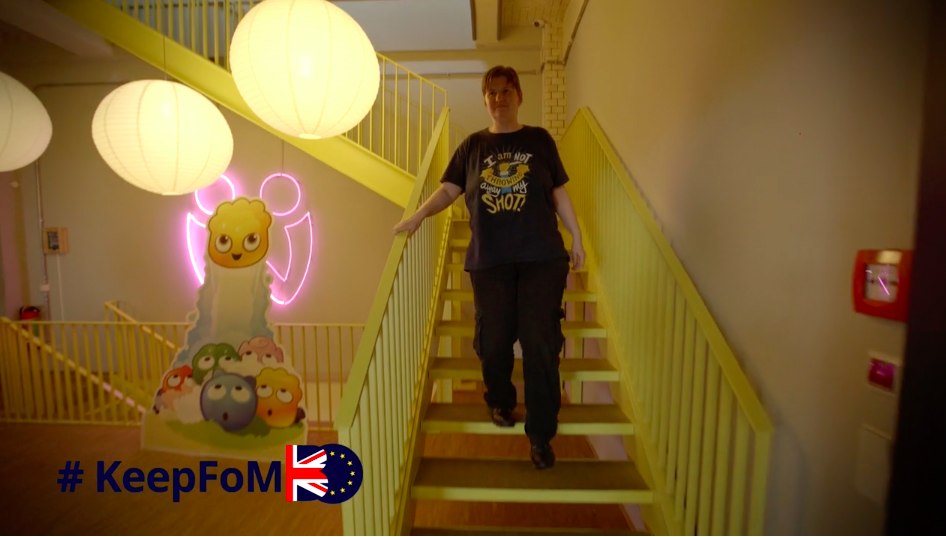 FREEDOM OF MOVEMENT
is a fundamental right of all EU citizens. It means you can live, work, travel and study in any EU country.
Under the current draft UK/EU Withdrawal Agreement all UK citizens living in the EU will LOSE their right to Free Movement.
BUT IT'S NOT OVER YET!
There are 1.2 million British citizens living in the European Union. All of them plus their families, friends and colleagues would be affected if free movement were lost. We want Theresa May to put continuing free movement for UK citizens in the EU back on the negotiating table.
And YOU can really help!
WE CAN REALLY MAKE A DIFFERENCE!
Watch the instructional video to see HOW YOU CAN GET INVOLVED, and please like, subscribe and share this with everyone you know who could be affected.
#KeepFOM
How to send us a video
Remember to only use your first name in the videos! Title your video #KeepFOM – (your name)'s Story, blur or pixelate any faces of people not involved in the campaign and fill in the permission form before or after you send your video (if you do not do this we will not be able to use your submission!)
Via dropbox:
Set up a free dropbox account online and upload your video to your account.
Share your video with bievideocampaign@gmail.com (our dropbox account, not our email, for contact info see below!)
Fill out the permission form here so we can use your video!
Via skype:
Log into skype
Find the contact British InEurope
Choose the option to leave us a video message and send!
Fill out the permission form here so we can use your video!
Want to send us a message?
Contact us at KeepFoM@britishineurope.org
What will happen with my video?
The video will be checked by members of the British in Europe team who will edit and cut the video depending on its length and relevance of content. Once agreed that the video is ok for upload on the YouTube channel and complies with social media policy, the BiE #KeepFOM hash tag label will be inserted in the bottom corner of the video as a stamp of approval, as on the first two professional films.
If we find that the video is being posted to other platforms without the permission or approval of the British in Europe Video Campaign team, copyright infringement will be brought to light and we will ask for immediate removal of the video.
Should you wish for your video to be removed from our platforms at a later date, we will comply and remove your video.
Social media policy
All videos will be first checked that they comply with the FoM campaign requirements and that they follow the generic guidelines put out by many social media campaigns preventing for example: Hate speech, Profanity, obscenity or vulgarity, nudity of any kind, defamation to a person or people, name calling and/or personal attacks, comments whose main purpose are to sell a product, comments that infringe on copyrights, spam comments such as the same comment posted repeatedly on a profile, any other comments that the BiE FoM Social Media team deem inappropriate.