Attended by a representative from Munich´s Immigration Office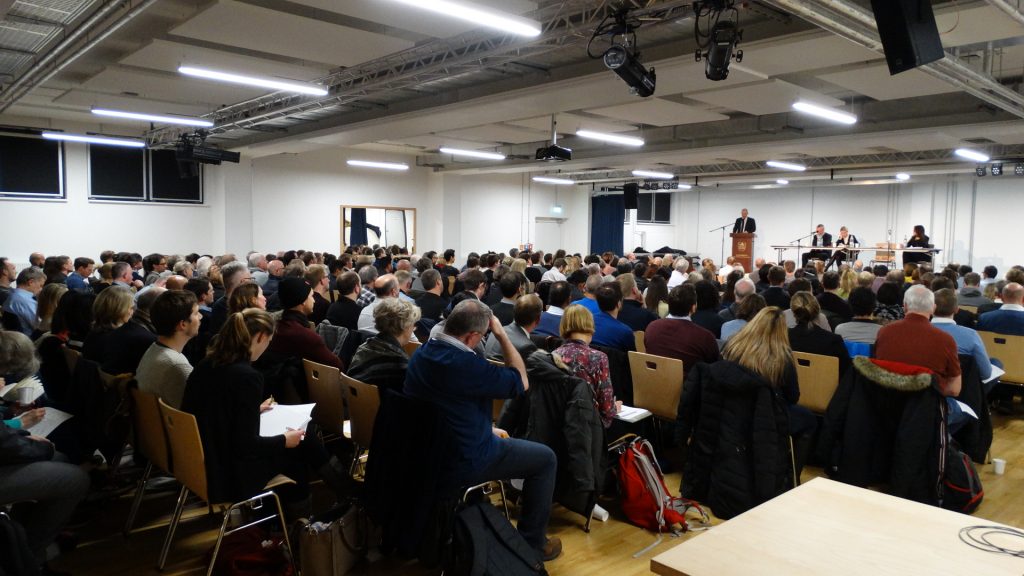 A high-calibre panel fielded questions from 300+ concerned UK Citizens last night in an open evening organised by the Consulate-General in Bavaria and Baden-Württemberg and British in Bavaria/British in Germany e.V. Munich´s Immigration Office was also represented on the panel. This is only the second Immigration Office in Germany (after Berlin) to speak publicly to UK nationals in Germany about their future status in a deal or no deal scenario.
Was the audience reassured by what they heard? What were their concerns?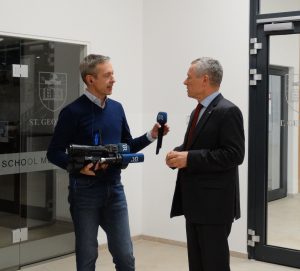 BR Fernsehen interviewed attendees and also panellist David Hole of British in Bavaria. Watch that report on BR Fernsehen´s Abendschau Süd programme from 15th January at 17:30. Click the image to go to the BR Mediathek. The interview is the first item in the programme.
[A fuller report on the evening follows on this website]