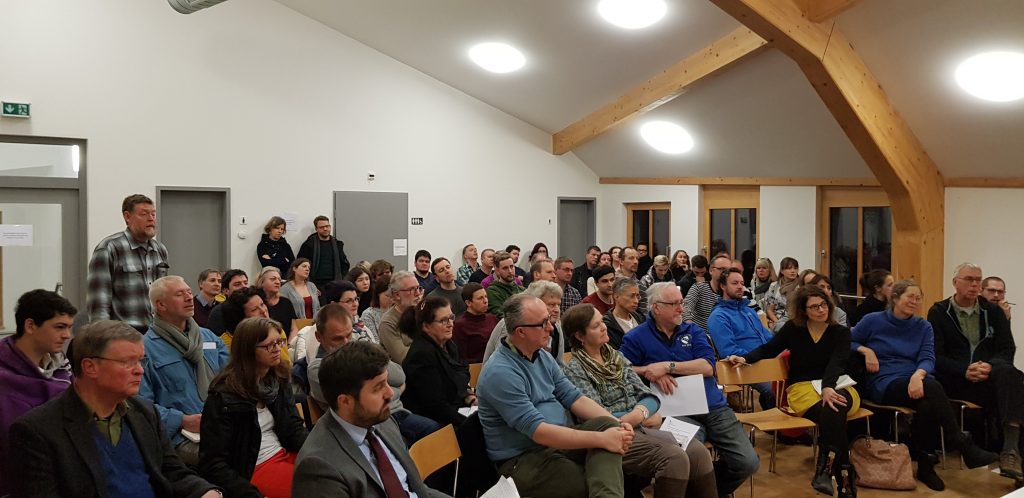 An information event organised by the British embassy and the Deutsch-Britische Gesellschaft was held in Dresden on the evening of 11 January 2019. It was attended by approximately 70 persons. The vast majority of those present had arrived in Germany within the last 5 years and were working. None had taken on German citizenship and only three people were applying for German citizenship.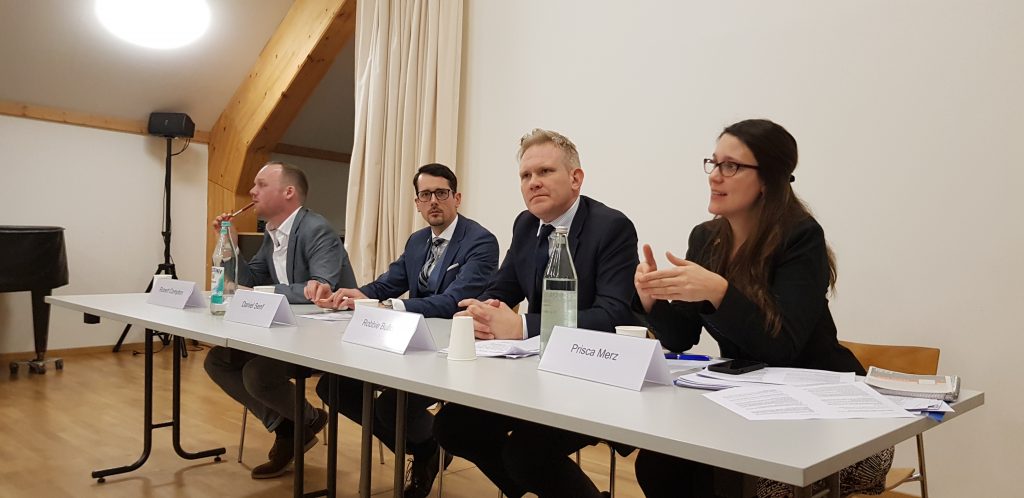 Deputy Head of Mission Robbie Bulloch gave an update on citizens' rights in both a deal and no-deal situations. He stressed that the government does not want or expect a no-deal situation. Rob Compton then gave a short speech introducing British in Germany, its current activities and called for audience members to get involved with British in Germany in Dresden.
Daniel Senf of the Deutsch-Britische Gesellschaft Dresden chaired a 90-minute Q&A session in which the audience asked many questions concerning their rights after the UK exits the EU. Almost all questions were related to residence entitlements and third country national status and/or retaining British nationality when taking German citizenship in both deal / no-deal scenarios. Prisca Merz of the British embassy was able to provide lots of detail.
Main Image: By User:Kolossos – Own work, CC BY-SA 3.0, https://commons.wikimedia.org/w/index.php?curid=2092763
In-page Images: British in Germany