Since this report was first published an interview with several attendees has appeared on German TV and can be seen with english subtitles on YouTube:
And Deutsche Welle also produced a report on the effect of Brexit on British Nationals in Hamburg.
The original report follows:
On the evening of  22 January 2019, the British Embassy, along with the British Honorary Consul for Hamburg, Nicholas Teller, hosted an information evening for British citizens in Hamburg. The event was held at the Anglican Church of St Thomas Becket, thanks to Revd Canon Dr Leslie Nathaniel and was very well attended with 220 people filling all available seats.
On the panel were Nicholas Teller, Rachel King and Prisca Merz from the British Embassy in Berlin, Ellie Sellwood representative from British in Germany, Beate Wolk from the Einwohner Zentralamt Hamburg and Christiane Lex-Asuagbor, Head of the Rechtsabteilung.
The event kicked off with a welcoming speech from Revd Canon Dr Leslie Nathaniel and Nicholas Teller. Then there were individual speeches on the topic of Brexit and what Brits can do to prepare from Rachel King, Ellie Sellwood and Christiane Lex-Asuagbor.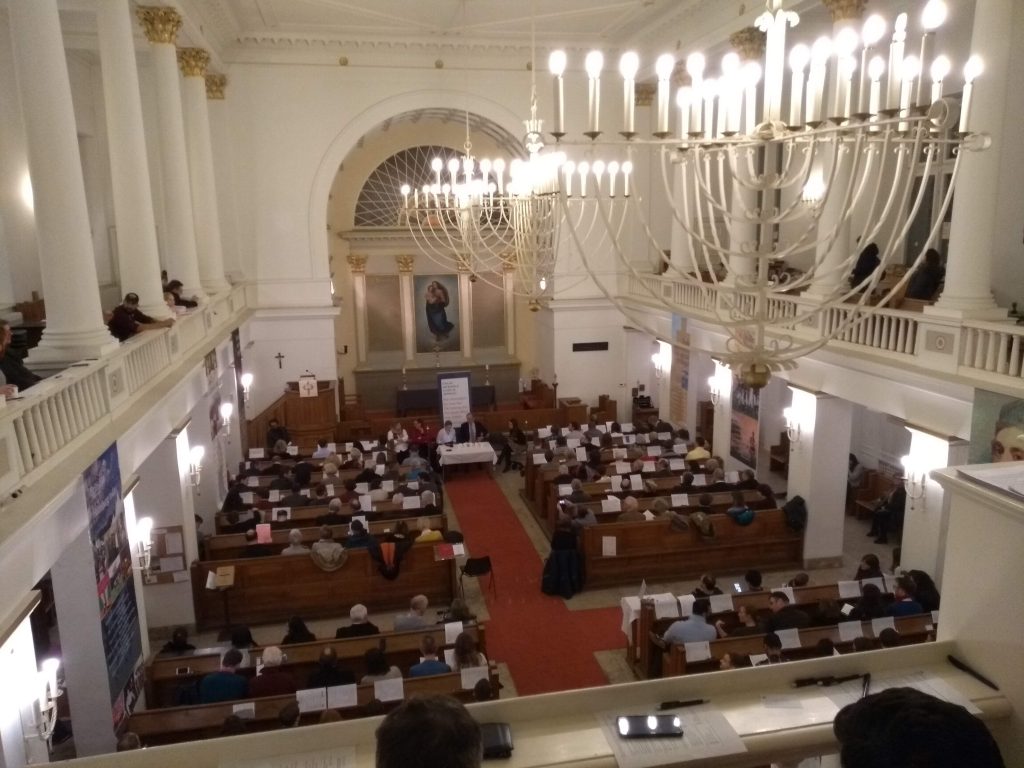 Rachel King outlined the British government's hopes for Brexit, and outlined the Withdrawal agreement, which would give British Citizens in Germany a transition period within which to get everything in order. During the transition period, from 29 March 2019 until 31 December 2020, British Citizens can be expected to be treated as EU nationals, with the same rights to live and work in Germany and move freely around Europe. Of course, she stressed that the government does not want or expect a no-deal situation. But in this case, Ms King assured all British Citizens present that there are plans in place to mitigate the effects of this, i.e. the 3-month transition period offered by German authorities which will allow British residents to apply for permanent residence or a passport and stay in the country whilst a decision is made.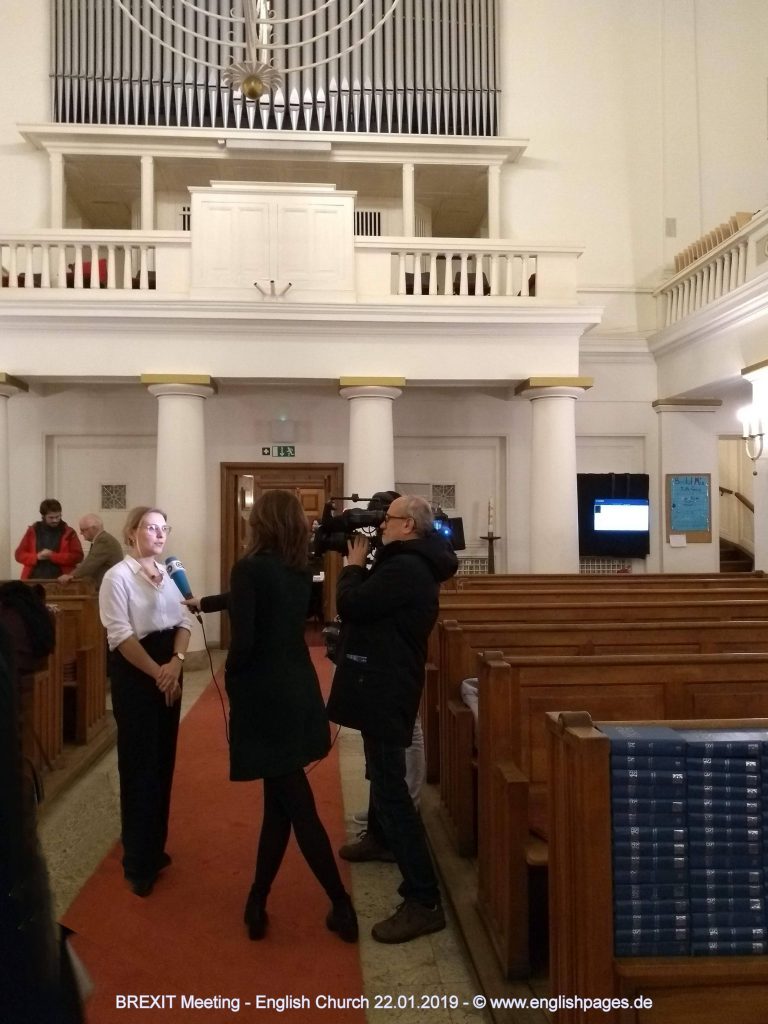 Ellie Sellwood introduced the campaign group British in Germany and stressed that British Citizens across Germany have been living in limbo since June 2016. She also outlined the deal and no-deal scenarios and what both will mean for British Citizens in Hamburg and ended by outlining British in Germany's 'No-Deal Checklist.'
Christiane Lex-Asuagbor stressed that there wasn't much that she could add given the complexity of the situation, but stated that after the UK's departure from the EU, British Citizens will need a residence permit of some kind to be able to continue living and working here in Germany. She outlined the different types of residence permit and the requirements for each.
The evening then concluded with a 90 minute Q&A session led by Nicholas Teller in which concerned British Citizens could direct their questions to the representatives from the British Embassy and Hamburg authorities.
Main image: By IqRS – Fotos von IqRS, freigegeben als PD (siehe  [[:de:Wikipedia:Bilderwerkstatt/Archiv/2008/Juli#Alster|]]), Public Domain, https://commons.wikimedia.org/w/index.php?curid=15650549
Article images (c) Chris Nicolls, Hamburg English Pages