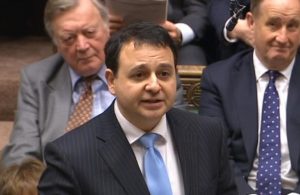 Last week saw an important vote with respect to UK Citizens' Rights and EU Citizens' Rights in the UK in the event of No-Deal.
An amendment put forward by MP Alberta Costa, despite his action costing him his post in the Government and being initially opposed by the Government, was passed without a vote after the Government changed its position.
However the vote is not binding on the UK Government and also requires the cooperation of the EU and so the work continues.
Alberta Costa has already written to Donald Tusk, the head of the Council of Europe representing the 28 EU States, seeking a meeting to discuss the issue and needs the Council to instruct the Commission to negotiate this "mini-Deal" in the event of a No-Deal situation.
However we, in the form of British in Europe, will also be there, adding our weight to the argument. This is costly work in terms of time and travel and therefore we are asking you to support British in Europe by making a donation to them via their website. While we, as British in Germany, are also seeking support from the German Government, the work in Brussels and the UK is also vitally important.
The original reporting follows:
As reported on the British in Europe website, the Conservative MP Alberto Costa, is proposing an amendment to the motion being voted on in the House of Commons next Wednesday 27th Feb. The amendment calls for the Prime Minister to ask the EU to jointly agree *as soon as possible* to adopt the citizens' rights part of the Withdrawal Agreement – whatever happens with Brexit.
Please follow the British in Europe link and read about this important development and write to your UK MP in support of it.