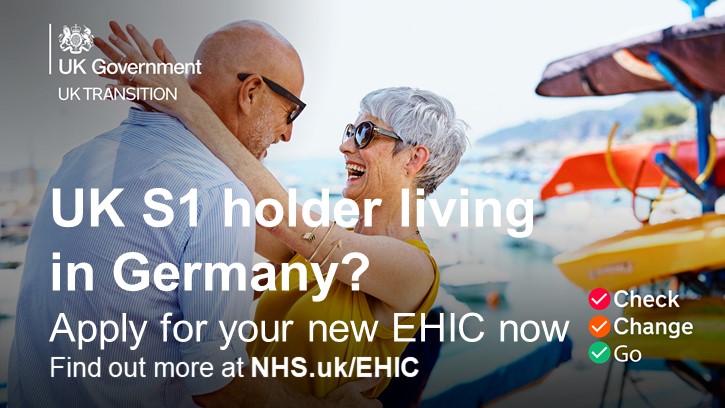 UK Nationals who are resident in Germany and have their healthcare costs covered by the "S1" agreement (so people in receipt of a UK pension amongst others) now need to apply for a new UK issued EHIC card.
The process should be simple and only requires you to register at the new NHS European Health Insurance Card website with the details used on your S1 application – your name and Date of Birth should suffice.
Some people have reported that they have not been matched on the site despite holding an S1 form. This may be because your Krankenkasse has not registered you with the NHS after accepting your application and you will need to contact your Krankenkasse to resolve this.
Other groups with S1-like cover will be able to apply later.
Image: By Jean-Pierre Dalbéra from Paris, France – L'Ambassade du Royaume-Uni (Berlin), CC BY 2.0, https://commons.wikimedia.org/w/index.php?curid=6791741