From 1 January 2021, new rules will apply to UK citizens travelling to  Germany. 
(*If you are looking instead for information about how to get your new residence document (Aufenthaltsdokument-GB)?  Find out more here.)
22 December, 2020
Updated travel information from British in Europe is here.
23 December, 2020
Link to German Embassy in London travel information here.
If you are a dual German, EU/EEA or Swiss citizen, you still enjoy freedom of movement as before. Make sure to use that passport when crossing an EU or Schengen border.
If you are covered by the Withdrawal Agreement, you have the right to enter and exit Germany (as your host country) without having a visa or being subject to other formalities. This is set down in Article 14 of the WA. However, you won't be able to use e-gates or lanes reserved for EU/EEA/Swiss citizens. Once issued, you should keep your new residence document (Aufenthaltsdokument-GB) with you whenever you travel and show this along with your passport at the border.
Note: UK citizens will also be subject to Schengen rules on length of visa-free stay. Schengen rules allow up to 90 days stay within a 180 day period without a visa.  This includes UK citizens covered by the Withdrawal Agreement for travel outside their host Member State.
What do you do if you are planning to travel outside Germany and have not yet got your new Aufenthaltsdokument-GB to provide evidence of your status? 
Information from the Bundespolizei
British in Germany has asked the Bundespolizei this very question. They are responsible for all German border controls. We received their response on 10th December and it makes clear that border officials will be aware of the rights of resident UK citizens. Here is what they told us about being able to prove that you belong to the group covered by the Withdrawal Agreement.
"Die Beantragung einer Fiktionsbescheinigung ist bereits zum jetzigen Zeitpunkt möglich, um britischen Staatsangehörigen, welche ab dem 1. Januar 2021 aus dem Ausland nach Deutschland reisen wollen, das Aufenthaltsrecht bescheinigen zu können.
Allerdings sind auch nach hier vorliegenden Erkenntnissen die Ausländerbehörden derzeit aufgrund der Corona-Pandemie nur eingeschränkt erreichbar, so dass die notwendigen Bescheinigungen nicht immer zeitgerecht erteilt werden können.
Die Grenzbehörden sind deshalb angewiesen worden, zum Nachweis des Aufenthaltsrechts ab dem 1. Januar 2021 vorerst auch anderweitige Bescheinigungen anzuerkennen. Das können bspw. Anmeldebescheinigungen, Mietverträge oder auch Arbeitsverträge sein.
Insofern wird empfohlen, dass während einer Reise mindestens eine der o.g. Bescheinigungen mitgeführt wird, um damit bei der Einreise nachweisen zu können, dass der britische Staatsangehörige oder Familienangehörige Aufenthaltsrechte in Deutschland nach dem Austrittsabkommen zwischen der EU und Großbritannien in Anspruch nehmen kann. Die Einreise ist dann möglich."
If you are not sure that you understand the content of this German version, please put it into an online translator. We are not providing an unofficial translation so that our published version remains the exact wording actually used by the Bundespolizei.
How to show your residency when you return to Germany?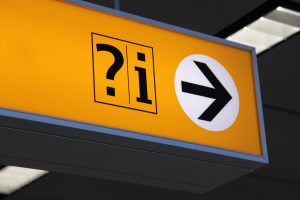 Drawing on the suggestions from the Bundespolizei, here are some actions you can take.
1. Fiktionsbescheinigung
You may be able to request a Fiktionsbescheinigung. This is a temporary document from your local Ausländerbehörde which shows that they have registered your request for an Aufenthaltsdokument-GB.
Some Ausländerbehörde offices are issuing a Fiktionsbescheinigung by default to those who attend for interview or complete an online form, but this is only happening at the moment in some offices. You can ask your local office and explain your travel plans.
If you are not able to get a Fiktionsbescheinigung, your local Ausländerbehörde, is supposed to provide you with simple written confirmation (by letter or e-mail) that you have notified them of your residence in Germany. 
2. Meldebescheinigung

Everyone living in Germany has to do their Anmeldung (registration) when they move into a new home. When you did this, you will have been given an Anmeldebestätigung. The Meldebescheinigung is a certificate confirming that you are still registered as living at a specific address on the date of issue.



This is a standard document that can be requested by any resident at any time. It is usually easy to obtain from a local registration office, either in person, online, or by post. There is typically a fee but this is usually low.
3. Other evidence of living in Germany before 31.12.2020
If you can't get either the Fiktionsbescheinigung of the Meldebescheinigung, then as the Bundespolizei have advised us above, it's important to take other documents to show evidence of your residence and that you were already resident before the end of the transition period (31st December, 2020). Examples of documents include:
Anmeldebestätigung

(original registration confirmation)

rental contract

recent bank statement

employment contract

recent salary statement

benefits or pensions statement

health insurance card or documents

an immatriculation certificate from a German university

evidence of self-employment in Germany.
4. Evidence of outward travel
If you are travelling out from Germany, then we suggest you also keep your tickets, boarding cards or similar and carry these with you when you return.
Corona and travel
If you are planning travel at this time, you will also need to take into account Corona regulations including any quarantine requirements. Some press discussion recently has highlighted the likelihood that non-essential travel to Germany by UK citizens would cease to be possible after 31 December. Our understanding is that, under such circumstances, UK residents of Germany will still be able to return, but this underlines the importance of being able to prove that you are a resident.
UPDATE 22 December, 2020
British in Europe posted information on their website about travel at this time. This followed the introduction of additional restrictions due to the new corona strain identified in the UK. British in Europe will try to maintain the information there.
britishineurope.org/travel-during-covid-19-times
Information on WA rights
You may also want to carry official summary documentation that describes the rights you have, just in case the official you deal with is not be aware.
For example, you can find information from the Federal Ministry of the Interior, Building and Community (BMI) here:
https://www.bmi.bund.de/brexit-info-en (English)
https://www.bmi.bund.de/brexit-info (German)
If you are asked by anyone else about your status, for example, employers, financial institutions, landlords etc, the same documentation may be helpful. Provided you are covered by Withdrawal Agreement rights, you have the right to live, work and study in Germany. Therefore this is not something that you should expect to be challenged on. But worth knowing, just in case.
Travel information from British in Europe can be found here:
https://www.britishineurope.org/articles/63738-travelling-into-and-out-of-the-schengen-area 
https://www.britishineurope.org/articles/66847-travel-for-british-in-europe-during-covid-19-times
The UK Foreign, Commonwealth & Development Office also produces a "Living in Germany" guide: https://www.gov.uk/guidance/living-in-germany
For in-depth information on the Withdrawal Agreement and your rights, make sure you read British in Europe's handy explanatory guides:
https://www.britishineurope.org/page/1016540-explanatory-guides
Finally, British in Europe have published detailed information on the overall changes for UK citizens travelling in and out of the Schengen area in future:
https://www.britishineurope.org/articles/63738-travelling-into-and-out-of-the-schengen-area
Main image by Thobias Rehbein from Pixabay