Most European states allow their emigrants to vote in national elections no matter how long they have been living outside the country. Prior to 1985, British citizens living overseas did not have the right to vote in UK elections at all. The Representation of the People Act 1985 enabled overseas citizens to vote in the constituency where they had previously lived, but only for a period of five years. That was extended to twenty years in 1989 but reduced to fifteen years in 2000, where it remains today.
Until 2015 the number of overseas voters registered to vote had never risen above 35,000. In the annual ONS electoral register figures of December 2016 this had risen to 264,000. This was largely because of a successful overseas voter registration campaign in the run up to the 2015 General Election and in particular due to interest in the 2016 referendum. For the 2017 UK General Election  there were a record 285,000 registered overseas voters.
Harry Schindler MBE has long led a campaign for VFL supported by other British abroad including Jane Golding and Roger Boaden of British in Europe. While activists were unsuccessful in lifting the VFL restrictions prior to the EU referendum, the pledge to do so was included in the 2014 Conservative Manifesto and endorsed by David Cameron in 2015. It was feared that this pledge had been kicked into the long grass but an announcement by the Cabinet Office on Feb 8th 2018 confirmed the government is still committed to implementing the pledge.
On Friday, Feb 23rd 2018, Glyn Davies MP will present a Private Member's Bill on Overseas Electors to the House of Commons. It is vital that support is given to this bill and that the requisite 100 MPs attend the reading which must be completed by 2.30pm – a challenge on a Friday afternoon. This is where we need YOUR help.
For full details on what you can do and how to do it, please read the information published by two of our coalition partners which includes additional details, templates, social media memes and more.
Sue Collard explains the recent background in her LSE blog.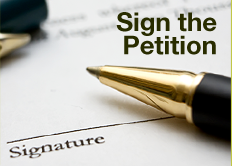 Give all British citizens living abroad the right to vote and dedicated MPs.